Donations
Payment
Click here for COCIF donation or program payment
Shop at Kroger, Support COCIF Community Action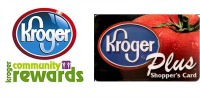 Kroger Community Rewards
Every year, beginning on April 2nd, participants in the Kroger Community Rewards program must re-enroll and identify where they want their rewards to you.
Please go to www.krogercommunityrewards.com and show your support for COCIF Community Action #91691.
It's Quick! It's Easy! And it's a simple way to support our agency and many families and individuals we serve!
---
How Can You Help? It's as easy as 1, 2, 3 ...
1. If you shop at Kroger, please sign up!
2. If you know people who shop at Kroger, please encourage them to sign up!
3. Participation in this program WILL NOT impact your Kroger Rewards perks ...
... however, your participation WILL IMPACT the lives of others!